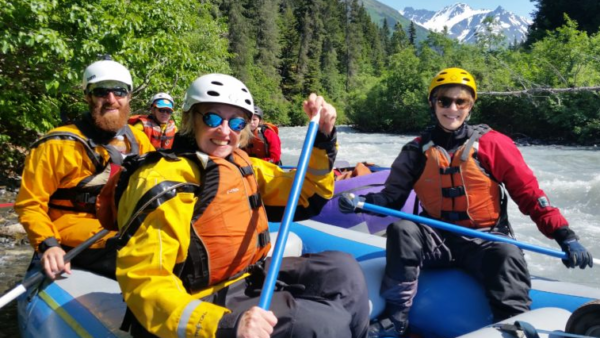 Rafter's Choice Description
7.5 Hours
Departs Anchorage – 11:30 AM Returns to Anchorage – 7:00 PM
Tour from downtown Anchorage to Alyeska Resort – 1 hour.
Lunch at Tramway Café – 45 minutes.
Shuttle to Rafting pickup spot.
Shuttle to trailhead.
Hike to river.
Class II & III whitewater rafting – 1 hour.
Hike back to trailhead.
Shuttle to Girdwood Brewing Company for a 4-beer sampler paddle.
Return trip to Anchorage.
Adults – $259
Seniors – (65+) $252
Children – (12 & under) $249
10% off group booking of 5 or more!  Use coupon code "RAFTER10"